Hey Everyone! I wanted to share these AMAZING photos from the show with you~!
They are all courtesy of Photographer Stacey Besst! All credit for these fantastic shots goes to her (just comment here and I can email you her contact info)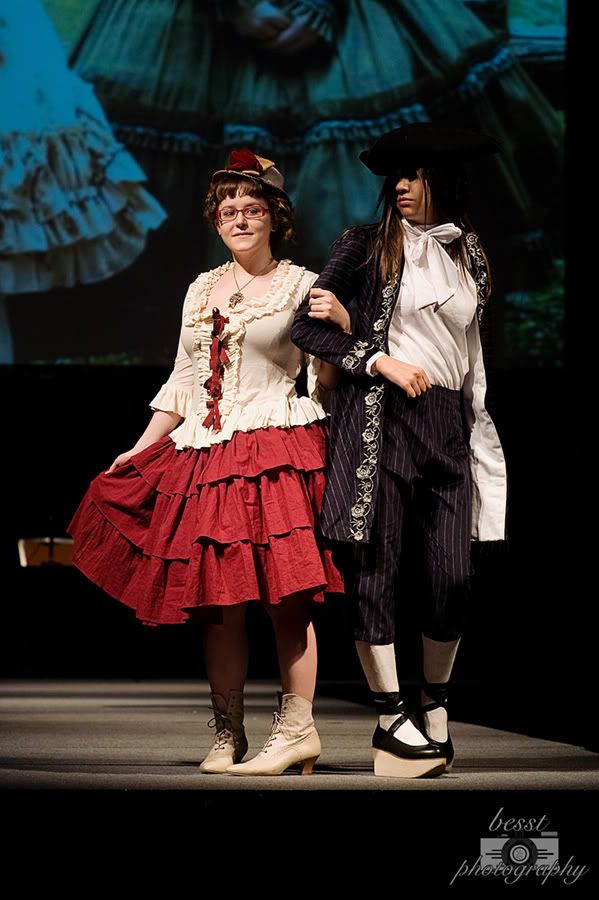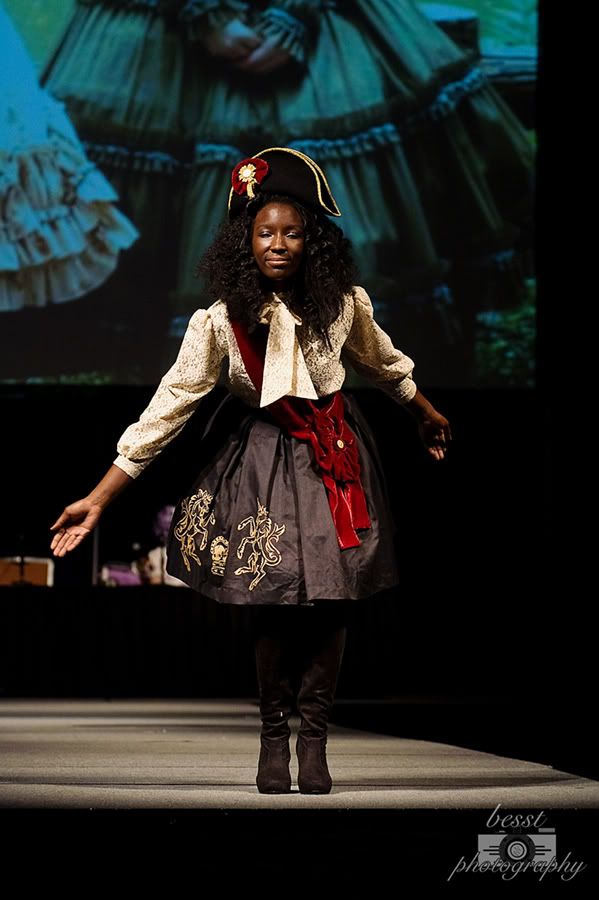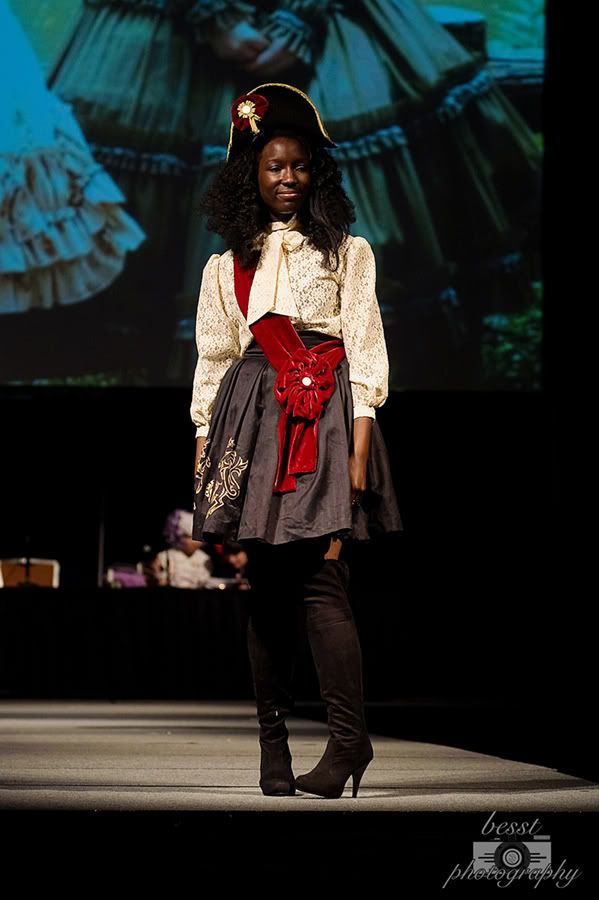 A few of my favorite pieces all together as an outfit! The Unicorn skirt is something you can commission me to make as is the blouse!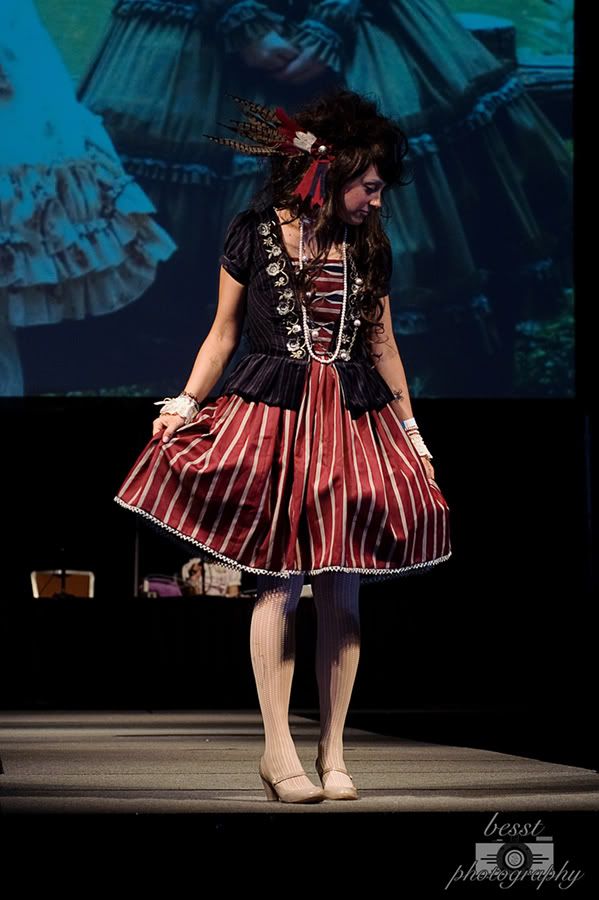 This is the female version of the Cheshire cat outfit from Dances of Vice! Possibly one of my favorites!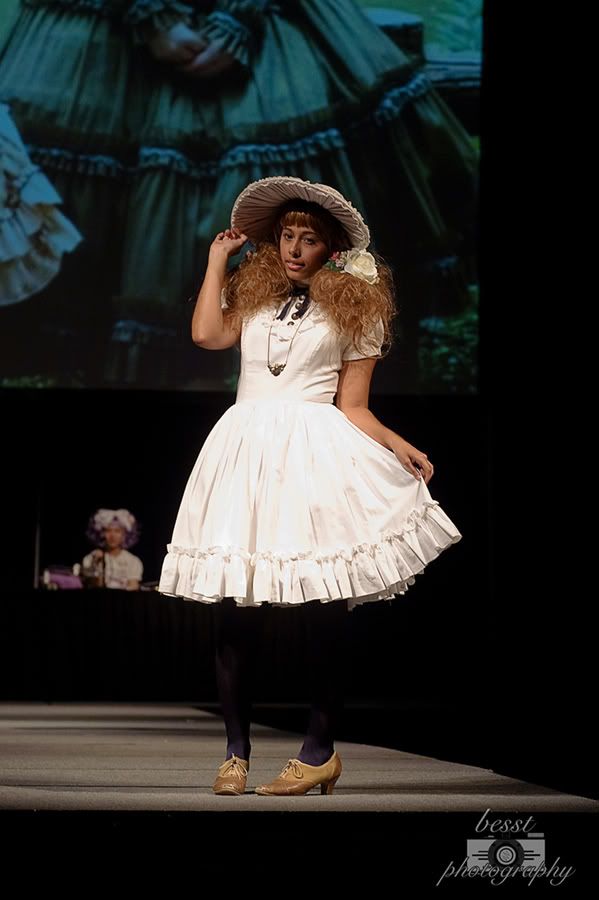 You have all seen this dress before! But now it's accompanied by a straw bonnet.
This was a mixing of a few looks from the Dances of Vice show! I like how it came out.
Pink rococo ensemble: Saque backed dress and three tiered underskirt.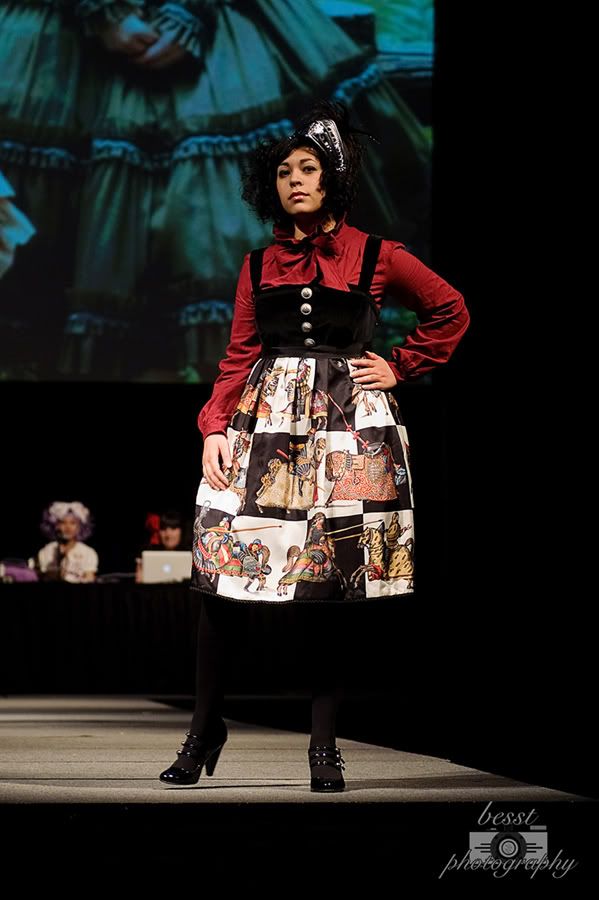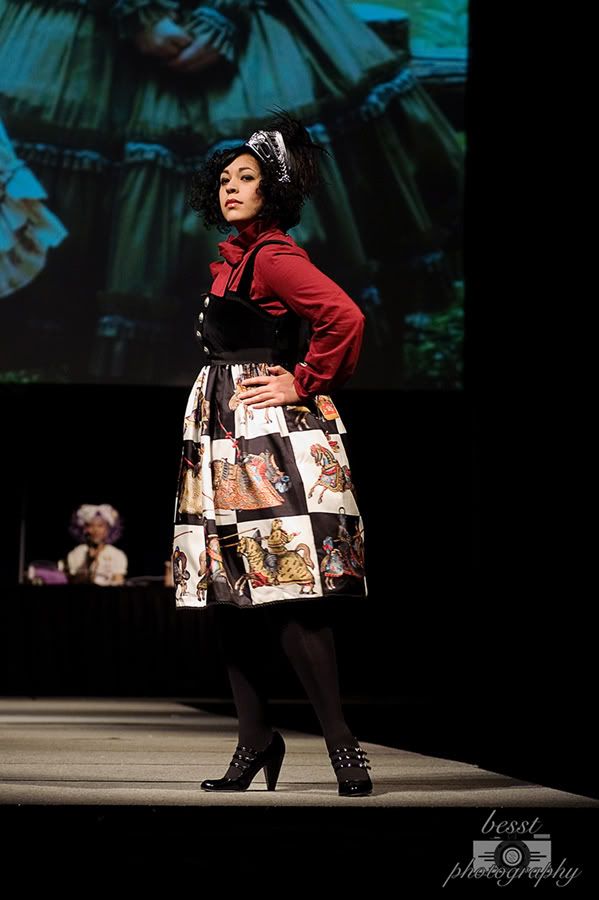 Bianca looks so stunning in this outfit~! I absolutely adore her~!
More items in this knight fabric will be available. . . it's going to be a key feature in my winter line this year.
Thank you all for reading!